WELCOME to my site—BEM-VINDO!
Posing with "a few" flutes, post-concert at the Lisbon Opera House
With fellow Powell Artists Philippe Bernold (center), Jean Ferrandis (left), and Alice K. Dade (at piano), performing on the amazing new 18k Gold Powell, at the official Launch Concert in Paris
A day off with Syrinx : XXII at the truly wondrous Taj Mahal, in Agra, India.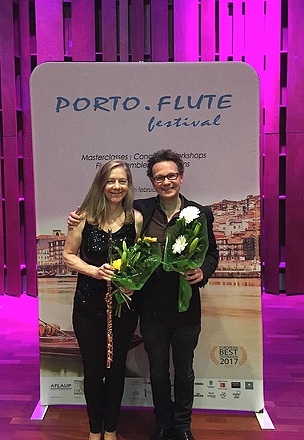 With composer Sören Sieg after the premiere of "So Long" at the Porto.Flute Festival
Porto.Flute Festival of the Portuguese Association of Flutists (AFLAUP)
Syrinxello, with António Carrilho, recorders, and Catherine Strynckx, cello
With my beloved collection of Powell flutes
Warming up the bass flute backstage
Conducting the premier of Jorge Ramos' "Recompor" for flute ensemble at the 4th Summer Flute Academy Photo ©Susana Neves/AFV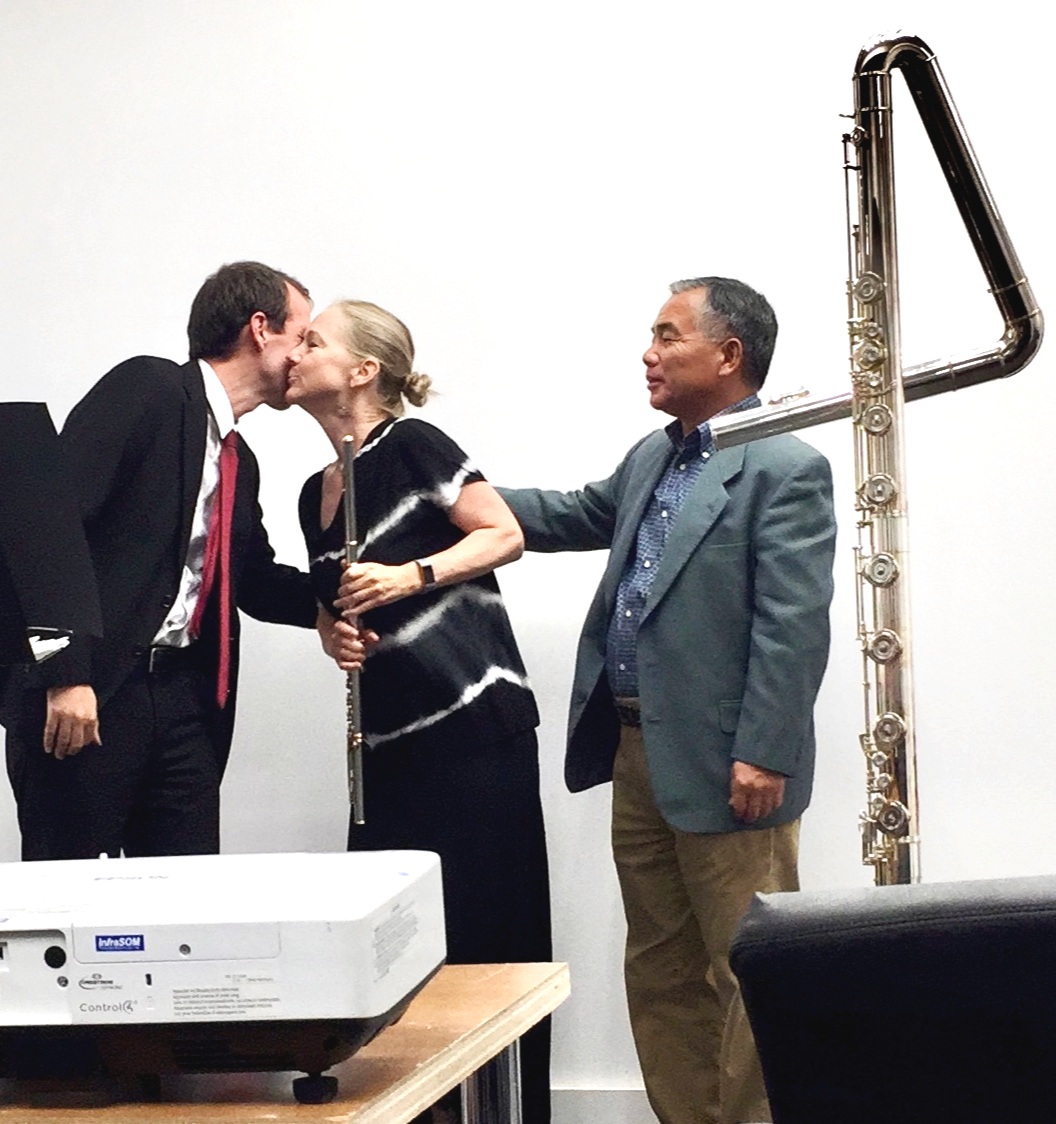 Bows after a lecture recital at the Fundação Oriente, Lisbon. With guitarist Júlio Guerreiro and Sadayoshi Takagawa of the Japanese Embassy, haiku reader—thank you!
Syrinx : XXII, with António Carrilho, recorders and Raj Bhimani, piano
With the wonderful Daniel Sharp of Powell Flutes in Boston, getting the red-carpet treatment
Powell Flutes on show at the 4th Summer Flute Academy, with Guest Professor Powell Artist Aldo Baerten, wonderful musician and teacher!
Powell flutes galore, at their gorgeous factory in Boston, USA
With my lovely Soubeyran traverso
India flute gear: four Powells and my Soubeyan baroque flute
Syrinx : XXII, visiting Humayan's Tomb in Delhi, a precursor to the Taj Mahal
Syrinx : XXII performing at the National Centre for the Performing Arts in Mumbai, India.
At the CCB in Lisbon with Machina Mundi
View from the Principal Flute position
Inspirational nature—right in New York City